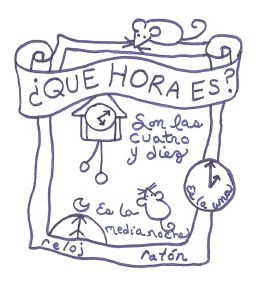 Here's another one of several sketches I've been making to help me with the Spanish. This is quite an enjoyable way to learn vocabulary, I highly recommend it. :)

"Muchas gracias" to Alexiev, who left me a comment for my Illustration Friday picture in Spanish! That was very exciting.

Leah… I left you a comment about your Clapotis on that October post. I did get to see it on your blog but couldn't leave a comment for some reason… I will try again. You're making me want to start another Clapotis. Well, maybe you're just making me want to buy pretty variegated yarn… heh.